"I, as the president of the Islamic Republic of Iran, swear before the holy Koran and the Iranian nation and God to be the guardian of the official religion, the Islamic Republic and the constitution," --Ahmadinejad
Mahmoud Ahmadinejad
was sworn in as Iran's president on Wednesday, nearly eight weeks after a disputed election that unleashed the worst unrest since the 1979 Islamic revolution and divided the political and clerical elite.
The 53-year-old hard-liner took his oath of office before parliament, with riot police out in force in nearby streets to foil any protests by opponents who say the election was rigged.
Former presidents like Mohammad Khatami and Akbar Hashemi Rafsanjani, who support Ahmadinejad's main political rival Mirhossein Mousavi, boycotted the inauguration. They shared their opinions about the political and economic.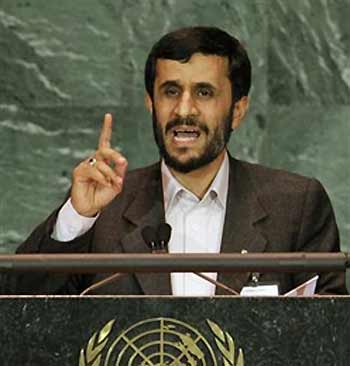 The official IRNA news agency said most of parliament's 70 reformist legislators also stayed away.
He now has two weeks to present a cabinet to parliament for approval, but may get a rough ride from the conservatives who dominate the assembly, as well as from his moderate foes.
Mousavi and reformist cleric Mehdi Karoubi say the next government will be illegitimate -- defying Supreme Leader Ayatollah Ali Khamenei, who has formally endorsed Ahmadinejad.
Will Ahmadinejad bring brighter future to
Iran
?
And what is the attitude of
US
and Europe?
Will the nuclear be successful?
That is the focus point in the world, let us wait and see.
TO be continued
All right reserved
Sponsored source:
Studio 17 Battery
Pavilion DV7 battery
ThinkPad W700 Battery
Dell Studio 1735 battery
DELL Latitude D820 Battery